This is a single event where we can generate the greatest impact! We focus on communication, education, and developing healthy habits. The basic framework of the workshop is the following:
We present a 45 minute speech (auditorium/gymnasium). We tailor the speech to individual facilities and empower, motivate, educate and inspire the youth to GET ACTIVE and develop the positive health changes.

We encourage activities during recess, where with the help of teachers we can track progress. We challenge the youth over a course of a month, where we develop habits.

We get student feedback and track progress. We are also available to answer any questions.

Survey Data is provided to the facility, as well as our recommended course of action.

We can discuss individualized options from here. We can help train your staff or dispatch our onsite coaches to work with a target group.
Our Speaker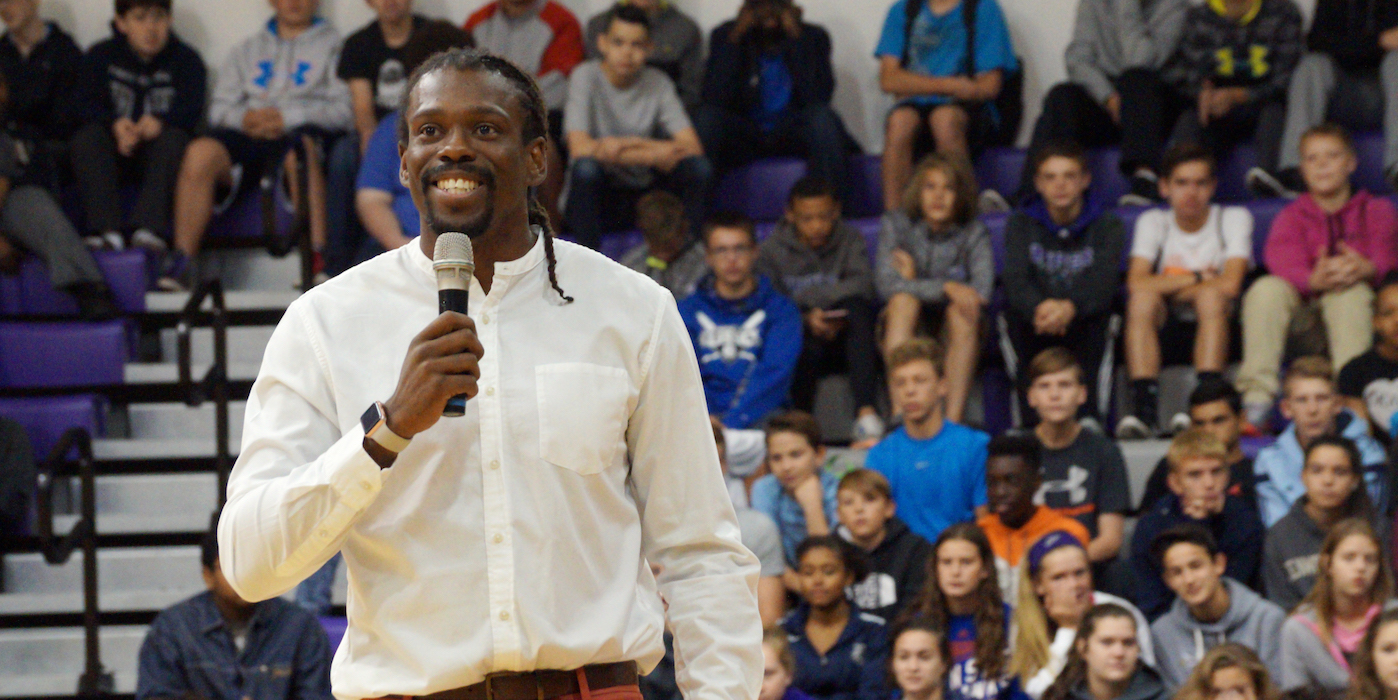 Cam is a Emmy Nominated, multi-national boxing champion and a 2 time Olympian. Cam is a health conscious athlete and a nationally acclaimed speaker. Cam has spoken in over 230 schools over the 2018-2019 school year, and his speeches pack a punch!
Cam has a very unique perspective on health and wellness. At a point in his life, Cam was overweight, inactive with poor nutrition. Reaching the elite level of boxing required proper nutrition, fitness, mental strength and skill. As a result, Cam started practicing a plant based vegan diet. Almost a decade later, Cam has been nationally recognized and nominated for a Vegan Athlete of the Year. Being a health consciousness elite level athlete is what makes this an amazing partnership!
In the media
Cam has appeared on ESPN's Highly Questionable as well as many other media outlets. He has appeared in the Netflix documentary "Counterpunch" where his Olympic journey was followed.